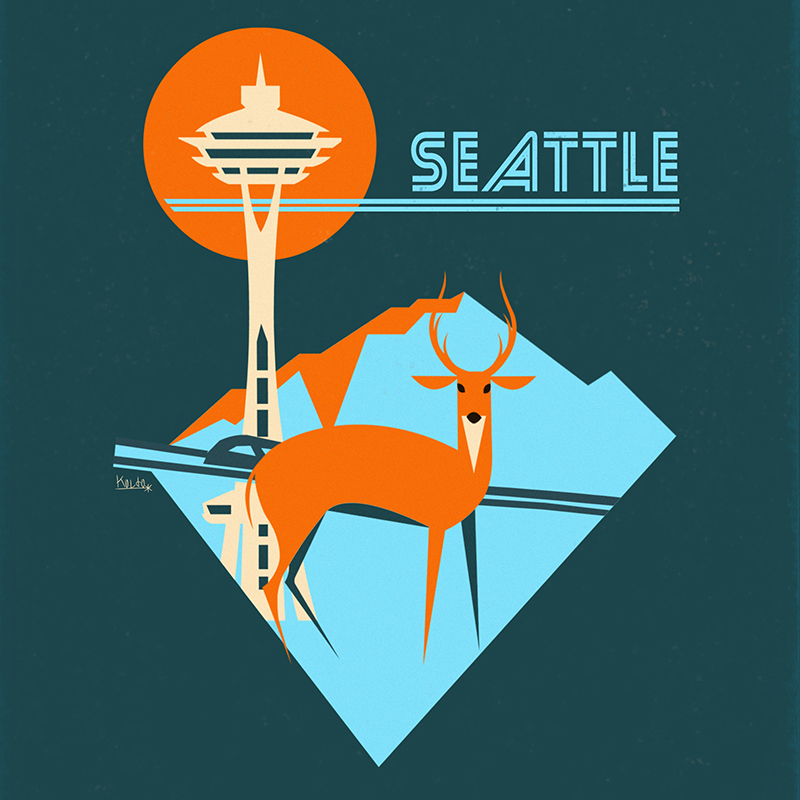 This summer I've been working in this album cover for a Seattle compilation project. When it comes to imagery, Seattle is such an inspirational city in so many ways!.. The mountains, the woods, the deer, Space Needle, the monorail… Boy, you couldn't ask for more!
All of these amazing elements are part of my daily life ever since I moved to Seattle eight years ago now. Out of all of them, deer are the closest to my heart. They do come to my backyard once and again, as you can see in these shots, just  a sample of so many that I've taken throughout the years. It's so stoking to be part of this!
I'll keep you updated about the album project and the forthcoming T-Shirt in my Shop with this same Seattle illustration.